Here are some of my favorite venues
click links under each photo for more info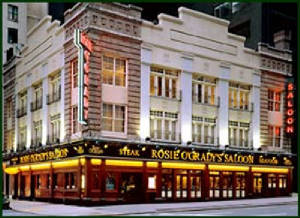 Rosie O Gradys 52nd and 7th Ave NY. NY
Around March I head south to that most Irish of towns, Naples Florida where Gerry Forde and Phil McCabe allow me to dethaw among a sea of green and deeply tanned leprachauns. St Patrick would be so proud.
I leave town with freckles blending and lots of new friends mostly Lutherans from Minneapolis. Ring dumma doo dumma dah.......
Call ahead for info (239)403 7170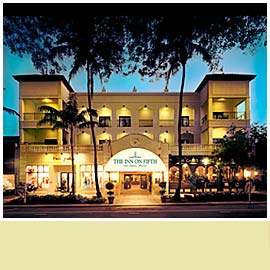 McCabes at Inn on Fifth Ave Naples Florida
My dear friend Henry Cohn of Philadelphia introduced me to Cayo Hueso back in the mid eighties when he invited Jack Kelly, Princess Grace's brother and head of the Olymics committe and I down to help him celebrate the Ocean Key House opening. I played for Sunset ceremony most evenings and was treated like royalty until Henry was edged out by shareholders. Not to worry now there's an Irish Pub called Finnegans Wake run by the Dillons who are hearty folks from New Jersey. The manager Wayne takes good care of me and will confirm upcoming dates at (305) 293 0222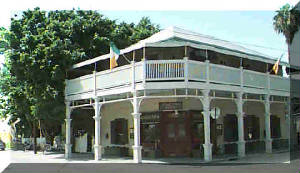 Finnegans Wake Key West Florida
Kevin Barry's is one of the best places in America to hear Irish Troubadours . It has been nurtured by owner Vic Power into a little oasis of balladry like you won't find anywhere else including Ireland.
Patriotic songs get sung there next to anti war songs which is the way democracy should work.
We've had some mighty nights there and hope to have many more.
Saol fada, Vic agus Cheri.
Call Michelle for info or check online calendar (912) 233 9626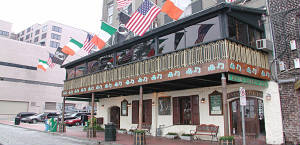 Kevin Barry's Savannah, Georgia
Marie Carney and her constant companion Joe Murphy had a great love of entertainers and I was lucky to be the beneficiary of their generosity when they scouted me on a trip to New York. I never played enough rabble rousers for Joe but still Cape May became my second home for many years. Marie was a great publican and loved near and far for her generosity. I miss both of them and return to Cape May often, sometimes to perform but mostly to visit friends and the haunt the playground of my twenties.
I love to keep in touch with friends from that period so give me a shout if you were a down the shore buddy.
Starting on November 28th 2006 I will be performing at T.J. Carney's Venice Florida for four weeks and also will be back there after St Patricks Day, 2007 for four more weeks.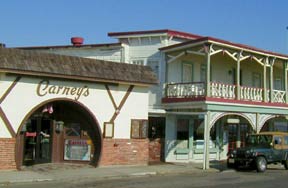 Carney's Cape May and TJ Carneys Venice Florida
I returned to NY after a while living in Philadelphia and Lambertville, NJ and was lucky enough to run into Austin Delaney who employed me in his magnificent new spot at the South St Seaport called Harbor Lights. Many's the good yarn we had with Liam Brown (Old Sheiling Dublin) manning the door and spinning the tales of folkistry and trad legend.
"Two bumps there Josie"
Call my friend Kathleen O Malley and she'll sort you out (212)227 2800
A great place to view the splendour of the city we love so well.
"Those who hate you hate the human race" Brendan Behan (On a visit to New York)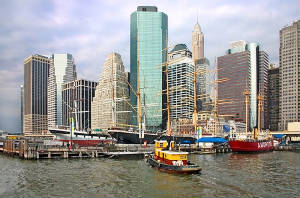 Harbour Lights Pier 17 South St Seaport NY.NY